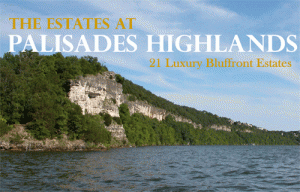 From the legacy of Burton Duenke and Duenke Family Properties.Panoramic Views above all the rest exceed all expectations at Palisades Highlands, a small gated community offering large level lots that oversee miles and miles of pristine views, offering privacy and relaxation. There are just 22 total lots in this upscale gated community located at the 27 mile marker boasting a breathtaking 180 degree channel view from high atop the bluffs. Minutes from fine dining, entertainment, golf, shopping, hospital & airport, this setting offers all the conveniences of an in town location while maintaining the privacy & seclusion of fine estate living. A cart path leads to the cove side marina available for yacht mooring and offers slips up to 50'.
For lot information, download details here or to visit their website.
Oak Creek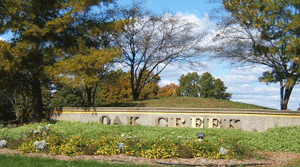 Duenke Family Properties is happy to offer 17 lots for sale in luxurious Oak Creek. The lots are located in this secure, established, gated neighborhood, often described as the premiere neighborhood in Osage Beach. Want a brand new home on the golf course? We have the perfect lot for you. Looking for a quiet, secluded lot minutes from the mall? We have the perfect lot for you. Would you like to enjoy all the amenities of Tan Tar A Resort, build here and join the Sun Club! Located minutes from the hospital, shopping, live entertainment, and excellent dining, this is the ideal place to build your dream home. Please call our office, we'll be happy to help you locate the ideal lot for you and your family. There are several quality builders in the area anxious to work with you to build your perfect home in Osage Beach. Give us a call, let's start building your dream home.
For lot information, call Duenke Enterprises at 573.348.1758.
Click here for your HOA website